Forbes Coaches Council Is an Invitation-Only Community for Executives Leading Their Industry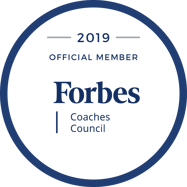 New York, 2019 — Tom Scarda, Certified Franchise Executive, Founder and President of The Franchise Academy, is celebrating his one-year anniversary as a member of the Forbes Coaches Council, an invitation-only organization for senior leaders to publish original content, connect and excel.
"We are so pleased to have Tom Scarda entering year two as a member of Forbes Coaches Council," said Scott Gerber, founder and CEO of Forbes Councils. "Our mission with Forbes Councils is to bring together proven leaders from every industry, creating a curated, social capital-driven network that helps every member grow professionally and make an even greater impact on the business world, and Tom Scarda is an important part of that community."
"I am honored to be apart of such an esteemed group of thought leaders," says Scarda. "In such a fast-paced industry, it is great to have a team under the Forbes name that is dedicated to providing accurate data and educational materials to entrepreneurs."
ABOUT TOM SCARDA & THE FRANCHISE ACADEMY
The Franchise Academy, founded by Tom Scarda in 2001, is dedicated to expanding knowledge about the franchise industry to helping others find the perfect franchise opportunity for their lifestyle. Through a series of podcasts channels, video tutorials, books, and personal coaching, The Franchise Academy is an all-in-one resource center for business owners and entrepreneurs. More information is available at thefranchiseacademy.com.
ABOUT FORBES COUNCILS
Forbes Councils is a collective of invitation-only communities created in partnership with Forbes and the expert community builders who founded Young Entrepreneur Council (YEC). In Forbes Councils, exceptional business owners and leaders come together with the people and resources that can help them thrive. More information is available at forbescouncils.com.