I was the area developer for Maui Wowi Smoothies in the greater New York market several years ago. I was responsible for helping new franchises in my jurisdiction find their locations and help with getting set up and execute a grand opening. My support would continue after they opened offering best practices. People looking to buy into the franchise would call me and say, "If I can get Yankee Stadium as a location, I'll buy the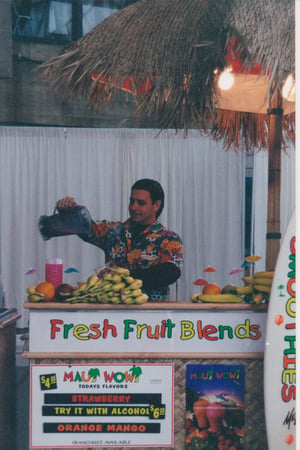 franchise." I would share that I know the people who run the food concessions at Yankee Stadium and once you're a franchisee, I will introduce you. Many would go around my back and call Yankee Stadium to talk with the food and beverage manager, Jamie, at the time. Jaime, who had been working at the stadium for 40 years, would chew them up and spit them out. I would never hear from the prospect again. One day in 2002, a prospective buyer of Maui Wowi, named of Mitch, heeded my advice and bought the franchise first. The week after he signed his agreement we got a meeting with Jamie and Mitch got a location near gate 4 at Yankee Stadium and killed it! My point is, the franchise has the resources, the clout and the know-how regarding real estate. They don't want you to open in a sub-par location and fail. That is not good for anyone. There has to be a level of trust between the new prospective franchisee and the franchise company.
We all know that the three most important ingredients in business are location, location, location. Even if your business is a service type of concept such as massage or a gym, that is not affected by Amazon and on-line stores, a great location with busy co-tenants that people use regularly such as a dry cleaner, bagel store or pharmacy is paramount. In my opinion, it's better to pay a little more to be in the "right" shopping center. The walk-in traffic alone will likely pay for the extra lease payment.
That being said, finding the right real estate is a bit tricky because it's a moving target. The availability of spaces can change on a monthly basis, especially prime spaces. So, when you finish your business plan and you're ready to start looking for commercial real estate you have to go all in by putting out as many feelers as possible. Having a commercial real estate professional is essential. They have their ear to the street and may know of locations that are not on the open market yet. You can utilize on-line sources such as loopnet.com to get a general idea of lease pricing. However, keep in mind that almost all leases are negotiable. In addition, commercial and residential leases are very different. I strongly suggest having a seasoned real estate attorney on your team. With the right legal advice, you may be able to get what's called T&I money or Tenant Improvement rebates from the land owner. Sometimes that could come as a few months of free rent. Who wouldn't want that?
I also advise folks that working backwards is not usually a good idea. If you see what you think is a great location that is available, it's not a great idea to start with the notion, "Hmmm, that's a great space. What can I put there?" You start to look around the area and think, "Hey, there's no XYZ business in the town, let's put that in that empty space." Without even considering that there may be a good reason there's no XYZ business in your area. Or, although there is a clear need for the concept you're thinking about, it may not be the right concept for you, and your family's future.
Franchising and Real Estate
I work with people buying franchises every day. When someone starts a real estate search for their new franchise, they must be realistic and rational. Many times, if someone is about to pull the trigger on a franchise that has a retail component, they say to me, "Once I know where my location will be then I will buy the franchise." Unfortunately, the process can't work that way. By the time you go through site inspections, permitting, etc, the franchise may not be available any longer for various reasons. Moreover, why would you go through the time, energy and expense of leasing a place if you don't know if you're approved to buy the franchise?
First off, having this notion of needing to know your location as a new potential franchisee is just 'fear of the unknown coming out', which I understand, but you have to get past that. I know, some will say, "But Tom, I'm being realistic, how can I make an investment without knowing my lease parameters?" This is where being an entrepreneur comes in. You have to do your best research on pricing in your area before submerging yourself in looking for real estate and negotiate the best terms possible. However, a landlord won't waste their time to negotiate with you until you own the business. Are you starting to get the picture?
Since I'm trying to be logical, let's sit around a virtual table to understand the mindset of the players involved in the leasing of the commercial property. The interested parties are the new franchise owner, the landlord and the franchise company.
If you're about to buy the franchise and there is real estate involved, your situation or market is not unique. Thousands of brick and mortar franchises were sold this year. Do you think most prospective franchises wanted to know where there first store was going to be? Do you think they leased their store before they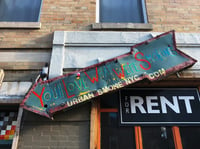 bought the franchise? The answer is no. It's not reasonable or practical. If you are one who is buying multi-units of a brand, there is no way for you know where store two, three, four and so on are going to be but you are willing to move ahead anyway. I want you to examine why you have such apprehension with your first unit?
Now I want you to change seats and sit in the landlord's seat.
Here comes another wide-eyed, wanna be business owner asking you questions and wasting your time. If you answer the phone at all, what would be your first question? Mine would be, "what is the business?" If the person says, "I'm thinking of buying XYZ franchise and I'm doing my homework," what would you say? I would say call be back when you're a business owner and I'll let you know if the property is still available.
Ok, change seats again. Now sit in the franchise company's seat. As the franchisor you've probably had few dozen people show interest in your franchise over the past few months. What do you think the odds are that these parties wanted to know what store location they will have before they sign? I think extremely high. A strong franchise company that doesn't need to sell a franchise because they need the money, will not spend their time, money and resources on someone who is not committed enough or too scared to buy the franchise. An experienced franchise company will take apprehension as a sign that this person will probably not be a good business owner because he or she can't make a business decision.
When investing in a franchise, first you have to find the one concept that is going to meet all the characteristics that you want in a business. Once you find the right business for you and sign your franchise agreement, all the franchise company's resources come to your aid including help with finding the perfect space to lease. Yes, it's true, there is a leap of faith involved. However, if you've done your due diligence on the franchise company, the concept and the industry and you're good with it and trust the leadership team, taking that leap will be much easier.
If you're at the table as a prospective franchise buyer, be realistic and have empathy for the others at the table. Putting the real estate cart before the franchise horse will not make for a good business relationship with the landlord or the franchise company. Take a leap of faith, and dive into that business that you love. If you're entering it with passion and optimism, the perfect space will drop in your lap.