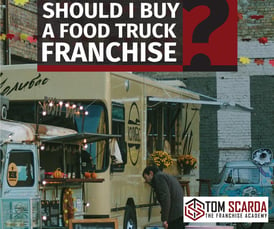 Food trucks are great investments. Previously, I owned and operated a mobile smoothie business and a few of the Nut to Nuts carts that you see on the streets of New York City.
Food trucks and most mobile businesses are successful because they can go where the demand is. Plus, they do not have to pay high rents to be in a brick and mortar.
In addition, a food truck makes a great side hustle. If you want to keep your full-time job and make extra money on the weekends, a food truck or even a simple ice cream truck can be lucrative. Moreover, there are no receivables. Customers pay on the spot. With technology these days, you can take credit cards just as easy as cash.
Another interesting idea? If you already have a brick and mortar business then add a truck! It is the ultimate marketing vehicle, figuratively and literally. Imagine having your truck at a weekend street fair, maxed out with logos and marketing materials. You can sell your product or even give away samples with coupons driving customers back to your store.
It's obviously a lot less expensive to open a food truck business as opposed to brick and mortar location. There are many companies that build food trucks around the country. Going this route is important to ensure your food truck complies with all regulations. It's important to install food grade appliances and splash walls, there are many regulations to adhere to such as parking, food regulations, territory rights, and local municipalities.
There is a lot of flexibility a food truck and many owners love the interaction they have with their communities. If you have a love for food and business, this could be the right franchise for you. Contact The Franchise Academy to discuss your options.