Taco Bell is executing a large expansion across the United States and is looking for Franchise Owners. Whether you like Taco Bell's food or not, it's a good food franchise to own, if you're interested in food concepts.
With the backing and ownership of publicly traded, Yum Brands, (NYSE: YUM) the concept is solid. Now Taco Bells are covering all day parts by offering breakfast.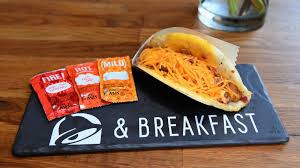 Here is a four-minute videos that give some details on what to think about if you're interested in being a Taco Bell franchisee.