This story appears in the January 2018 issue of Entrepreneur.
Want advice about franchising? Talk to someone in the business. Or better yet, talk to people in the business…whose side business is talking to other people in the business! Franchise podcasters have a particularly valuable perspective: They bring their own experiences to the mic and then learn through regular conversations with the best minds in franchising. That's why we asked three of the industry's chat masters for the most salient lesson they've learned over the years.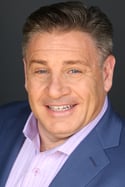 Tom Scarda, host of The Franchise Academy Show, got lucky early. He entered franchising in 2000 when he bought a Maui Wowi franchise in New York City; five years later, he sold it for enough money to semi-retire at 41. "But I learned nothing from that," he says. Then, in 2006, he bought a Super Suppers franchise. The company was basically a food-prep area: People could come in to make meals in bulk, then freeze them and take them home to feed their families for days.
That's when Scarda's real lessons in franchising began.